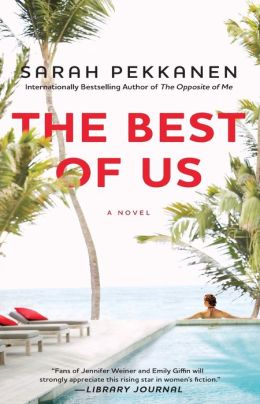 But first,
DO NOT MISS A HUGE SU

RPRISE GIVEAWAY
on TU
ESDAY!!
Make sure to stop by!
Emma S.

- who wants to travel to Fiji or Australia
and
Kimmi

who wants to go to Italy
You each have won a copy of Sarah Pekkanen's new book!

Please email me at stephanieelliot@gmail.com with your full name and

address so I can send you your book!
Remember, come back to the blog on Tuesday for some exciting fun giveaway!
And, have you heard about a little book called What She Left Us by me?

Check it out on amazon if you haven't already! Thanks!
Huge fun great awesome giveaway on Tuesday, and if you read this far and need an extra clue -- here are two words for you... Emily Giffin...